Romano Gandolfi International Competition for Choral Conductors
On the occasion of the third edition of the 'Romano Gandolfi' International Choir Directors Competition, we would like to offer the opportunity to participate in the event from a special angle, with the valuable guidance of an experienced teacher-director.
The initiative, already in use in important national and international contexts, aims to involve choir directors and students of choral conducting in a training and in-depth study path that allows them to analyse a plurality of situations, experiences, repertoires, in a context of high international profile.
It will be possible to follow all the competition rounds (preliminary rounds, semi-finals and finals) with reserved access and guaranteed places in the various competition venues (Sala Civica in Medesano, Aula Magna of the University of Parma, Auditorium del Carmine in Parma).
There will also be specific moments of debate and analysis, outside the competition hours, led by the Study Tour teacher, Professor Ilaria Poldi. An opportunity, therefore, not only to listen but also to deepen and share aimed at personal and professional growth.
The programme will start at 9.30 a.m. on Friday 24 November and will end on Sunday 28 November with the award ceremony at 10.15 p.m.  Precise times will be communicated after the closing of registration, the deadline for which is 22 November 2023 (subject to availability).
The cost of participation is € 60 for AERCO/FENIARCO/ANDCI members and € 80 for non-members and includes the complete scores in PDF, "sample" mode.
There will be a maximum of 20 participants, according to the order of registration.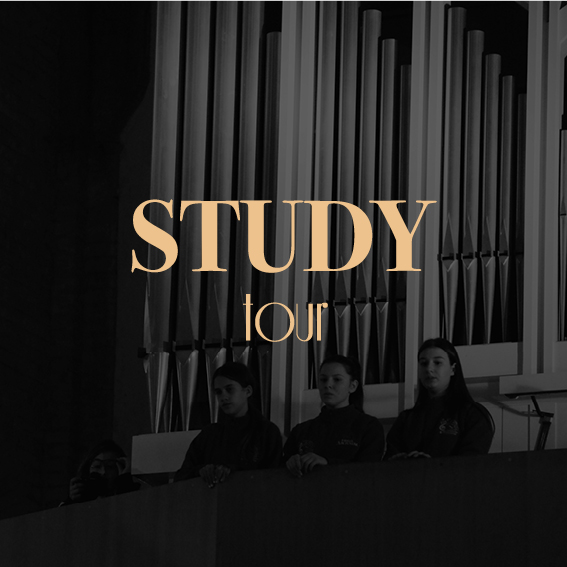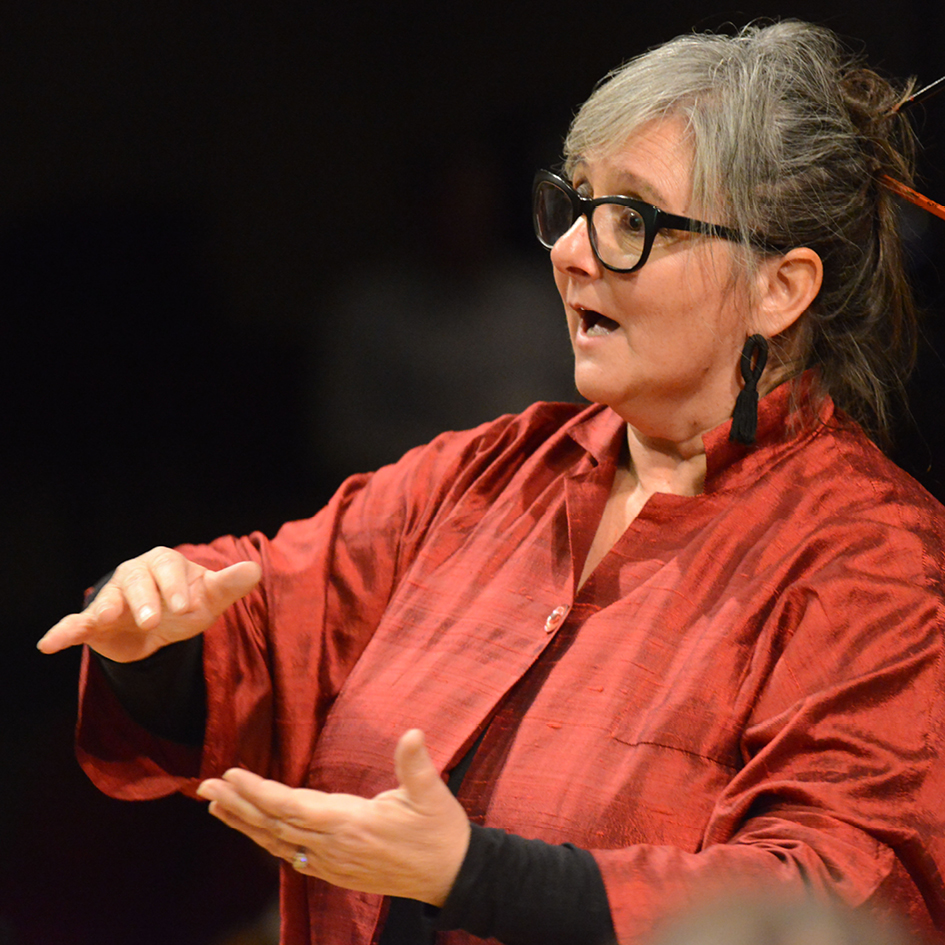 Ilaria Poldi
Ilaria Poldi was born in Parma and studied piano at the "A. Boito" Conservatory in her city, graduating in 1987 and specialising with Piero Guarino. She also studied Orchestral Conducting with Daniele Gatti and Composition, graduating in this discipline from the Conservatory of Milan in 1992. She has been a choir director since 1988, and his meeting with Giovanni Acciai and Steve Woodbury, with whom she deepened his knowledge of the problems of transcription and praxis of early music and completed a solid vocal training, was fundamental. In 1994 she became the permanent director of the "Ildebrando Pizzetti" choir of the University of Parma, with which she has given numerous concerts in Italy and abroad (France, Germany, Spain, Turkey…), with repertoires ranging from medieval polyphony to contemporary music. She has supervised the transcription and performance of various polyphonists (Grancini, Trabattone, Leonarda…). Mrs. Poldi has conceived and supervised the artistic direction of several concert series, in collaboration with the Municipality of Parma and the Provinces of Parma and Piacenza, such as "I giardini musicali", "Inebriavano I dolci canti" and "Alia musica". She currently holds the chair of "Choral Practice" at the Conservatory "A. Boito" of Parma where, since 2017, she also teaches "Choir Conducting" and where she has held for several years the chair of "Theory of Modes in Gregorian Chant". Since 2015 she has also been in charge of the Children's Choir of the same Institute. She collaborates with the Association of Choirs of Emilia Romagna (AERCO) both with the "Ildebrando Pizzetti" Choir and as a teacher.