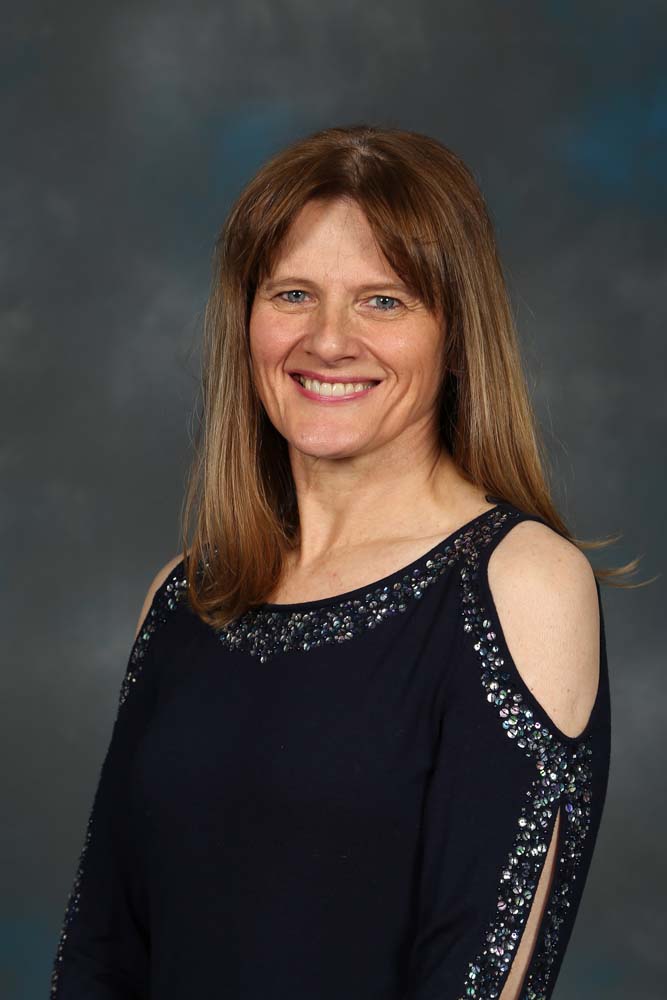 Bernie Sherlock, Ireland, President of the Jury 
Bernie Sherlock is a leading choral conductor. She has won international conducting prizes in Finland, Hungary, Belgium, Italy, Slovenia and Ireland. Her ongoing work as an international adjudicator and director of choral workshops has taken her around Europe and to the US, Canada and China. She also travels to give concerts at the invitation of international festivals. Bernie is the founder-conductor of the international award-winning chamber choir New Dublin Voices, critically acclaimed for its innovative concert programming and its work in television, radio and recording. The choir has a strong record at Europe's leading competitions, recently winning first prize at the International Competition of the 2019 Derry International Choir Festival, first prize in the mixed choir competition at the 2018 Béla Bartók International Choir Competition in Hungary, and the Grand Prix at the 2017 International Baltic Sea Choir Competition in Latvia. Among many other prizes, New Dublin Voices has previously come first in the international class at the Cork International Choral Festival (2015), the Grand Prix at Concoroso Polifonico in Arezzo (2013), all six prizes at the 2011 International Choir Contest of Maasmechelen in Belgium, and the Grand Prix at the 2009 Budapest International Choir Competition. In 2017 New Dublin Voices was the first Irish choir invited to perform at the triennial World Symposium of Choral Music. Bernie has extensive experience directing a wide range of choirs, including twelve years as Musical Director of the Culwick Choral Society, nine years as conductor of the University of Dublin Choral Society (Trinity College), and ten years as Choral Director at the TU Dublin Conservatoire where she is a Lecturer in Music and where she is currently conductor of the TU Chamber Choir and Youth Choir. For 12 years Bernie was Artistic Director as well as tutor on the annual International Choral Conducting Summer School run by Sing Ireland at the University of Limerick. In 2020 she was appointed Artistic Director of the Irish Youth Choirs and she is second conductor of EuroChoir 2021. She is the representative for Ireland on the World Choir Council. Bernie studied conducting with Ildiko Herboly-Kocsar and Peter Erdei at the Liszt Academy in Hungary, and with Gerhard Markson in Dublin. Following her BA in music from Trinity College Dublin she earned Masters and Doctorate degrees in conducting from the National University of Ireland, Maynooth, and the Royal Irish Academy of Music/DCU respectively.
A conductor and music educator, Marco Berrini is one of the most active choral directors in Italy today. He graduated from the Conservatorio Giuseppe Verdi in Milan, where he studied piano, conducting, composition and musicology. Currently he is a professor of Choir Conducting at the Conservatorio Agostino Steffani in Castelfranco Veneto (TV). He is the founding Artistic Director of the professional vocal ensemble Ars Cantica Choir & Consort. Since 1988, Ars Cantica has won numerous prizes in both national and international competitions (1st prize at the National and International Arezzo Choral Competition and Grand Prix Guido d'Arezzo, in 2003), and has participated in major national and international festivals. Berrini has worked in major festivals and concert seasons throughout Italy, as well as in Portugal, France, Germany, Switzerland, Austria, Israel and the United Arab Emirates. In 2013, he worked as choirmaster at the Carlo Felice Opera Theatre in Genoa. He also presented workshops at the XVI and XVIII Europa Cantat, for A.DI.CO.RA (Argentine National Association of Choral Directors), for whom he conducted the Co.Na.Jo (National Young Choir, 2008), the XXIII Encuentro Coral (Málaga, Spain) and the Vox Mirabilis workshops (Vélez-Málaga, Spain). Since 2009, he has also been the Artistic Director of the Milan Choral Academy, a unique international training program for choir directors and singers. He edits choral scores for several publishers, including Suvini Zerboni, Carrara, Rugginenti, Discantica, Carisch and BMM. He regularly sits as a jury member for various national and international choir competitions. He conducts professional orchestras with and without choir, in symphonic and choral-symphonic repertoire: with choirs and vocal ensembles, he has been recognized for his outstanding recordings, in early and contemporary music, some of which are first world recordings. From 1989 to 1992 he was Deputy Director of the RAI (Italian National Broadcasting Network) Chamber Choir in Rome, with whom he made recordings for RAI Radio-3. Berrini is also the founding Artistic Director of the Chamber Choir of the Conservatorio Antonio Vivaldi in Alessandria, Italy, and the Artistic Director of Vocalia Consort in Rome, of whom he's been a guest conductor since 2009. Since 2014 to 2017, he has conducted the Gesualdo Consort of Gesualdo, a professional vocal quintet, specialized in early music. From 2009 to 2018, he was Artistic Director and conductor of the National Choir of CEI (Italian Episcopal Conference). He conduct the Choir of Almo Collegio Borromeo in Pavia and the Choir of the University of Milano.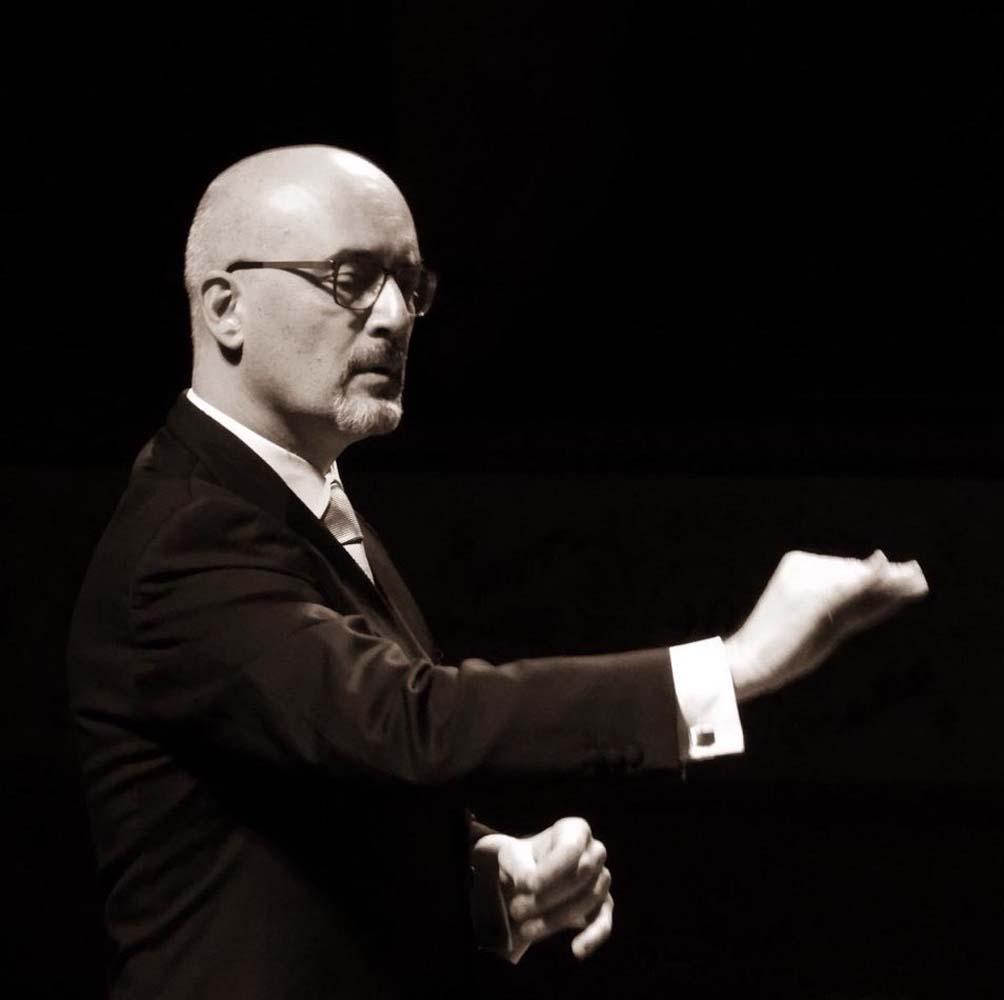 Marco Berrini, Italy, Member of the Jury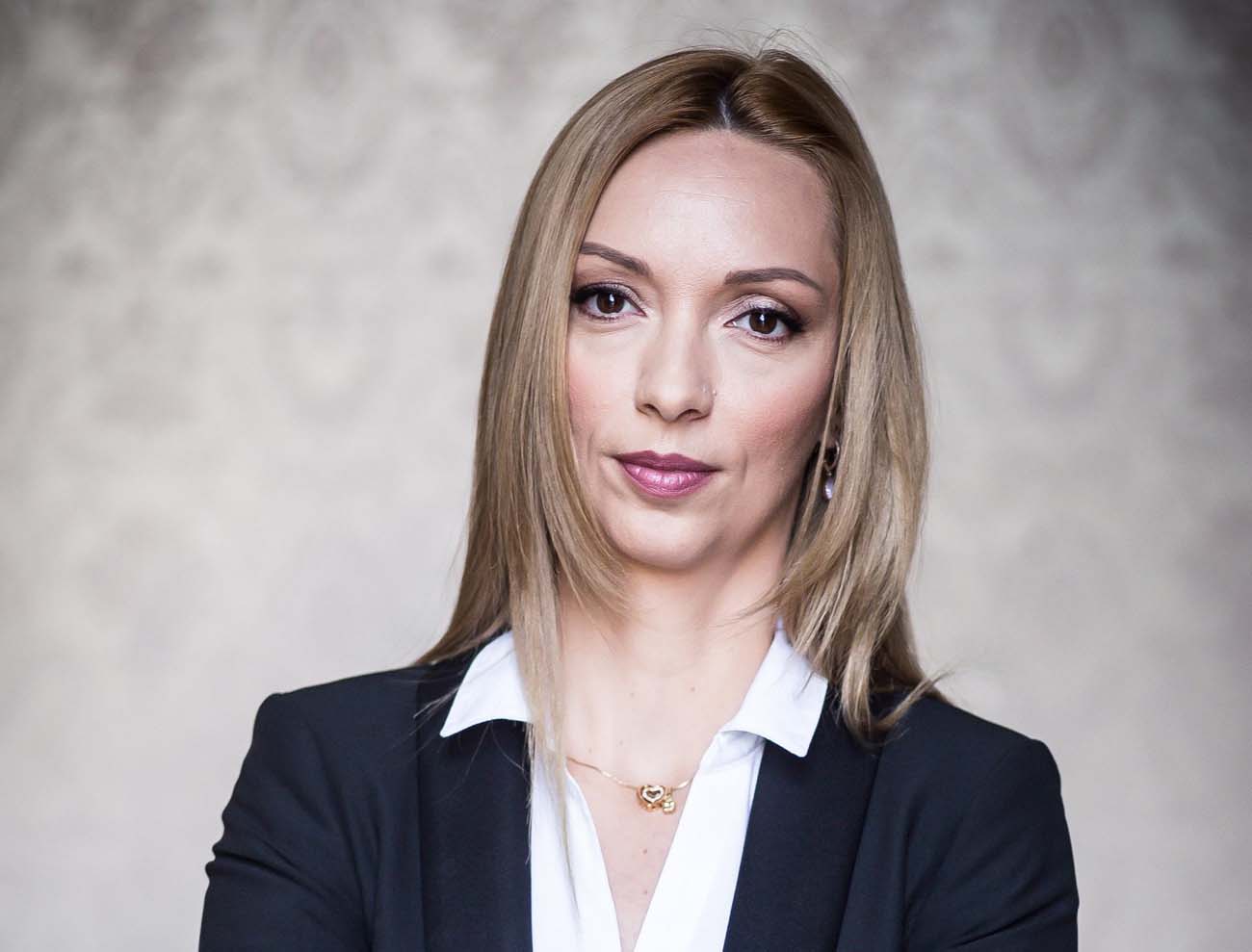 Anna Ungureanu, Romania – Member of the Jury

Anna Ungureanu is the main conductor of the "Madrigal-Marin Constantin" National Chamber Choir, a musician with almost a decade of experience alongside Maestro Marin Constantin. Specialised in the conducting art under the careful observation of the renowned musicians Marin Constantin and Ion Marin, Anna Ungureanu performed concerts in Romania, Germany, Russia, Japan, Turkey, Serbia, Czech Republic, Macedonia, Bulgaria, Poland, China, Austria, Switzerland, Belgium, Great Britain, Portugal, Israel and France. She is member of several national and international jury boards in well-known choir festivals and contests. Starting with 2011, Anna Ungureanu, D.M.A., the leading conductor of the "Madrigal-Marin Constantin" National Chamber Choir, has also became the Artistic Director of the Cantus Mundi National Programme, an artistic and educational movement that was in the same year initiated by Maestro Ion Marin, aiming to stimulate, support and promote social integration through choral music in all educational institutions across Romania. The professional experience gained in almost nine years spent alongside the founder of the Madrigal Choir, Maestro Marin Constantin, recommends her as a disciple and follower of the legendary musician.
Vincenzo Marino graduated in horn in 1989 under the guidance of Pietro Anfuso. In 2009 he obtained a degree in Choral Music and Choir Direction with the highest marks, mention and publication of the thesis. In 2012 he obtained a Master's degree in Choir Direction in the field of Ancient Music, with the highest grades, honors and mention, under the guidance of M° Nunzio Scibilia. He has attended Masters in Artistic Phoniatrics with Franco Fussi, in Orchestra Conducting with Aldo Ceccato and in Baroque Vocality with Sonia Prina. He founded and conducted several choral ensembles with which he won several absolute prizes in regional and national competitions. With the Gruppo Vocale Euphoné he recorded two CDs of vocal music: 'La cattedrale' produced by Wicky Music Milano; and 'Le Frottole di Isnello' financed by the Assessorato al Turismo e spettacolo della Regione Sicilia. He took part as Arranger and Choir Director on the set of the film 'Seven Days' by Swiss director Rolando Colla, winner of the Golden Bear at the Berlin Film Festival. He prepared and directed the choir on the set of the film 'L'Ora Legale' by Ficarra and Picone produced by Medusa Film. Since 2007 he has been holding Masterclasses for choir conductors and choristers in Italy and Lebanon. From 2017 to 2019 he collaborated with the Conservatory Giuseppe Verdi in Milan, preparing the Choir Laboratory for the exams taken by the class of Choir Direction. For the Faculty of Basic Theology S. Luca Evangelista in Palermo he teaches two three-year courses: 'Sacred Music and Gregorian Chant' and 'Liturgical Choir Direction'. Since 2018 he has been teaching Choir Direction and Choral Composition at the Academy of Choir Directors in Altavilla Milicia, he is the artistic director of InChorus Federation; of the Choral Music Competition, the Choral Composition and the 'Vincenzo Amato' Festival; of the Vocal and Instrumental Music Week in Altavilla Milicia. His concert activity continues to be intense and he has performed in Italy and abroad with concerts in Kranj, Postumia, Ljubljana, and Paris in Saint-Louis-en-l'Île.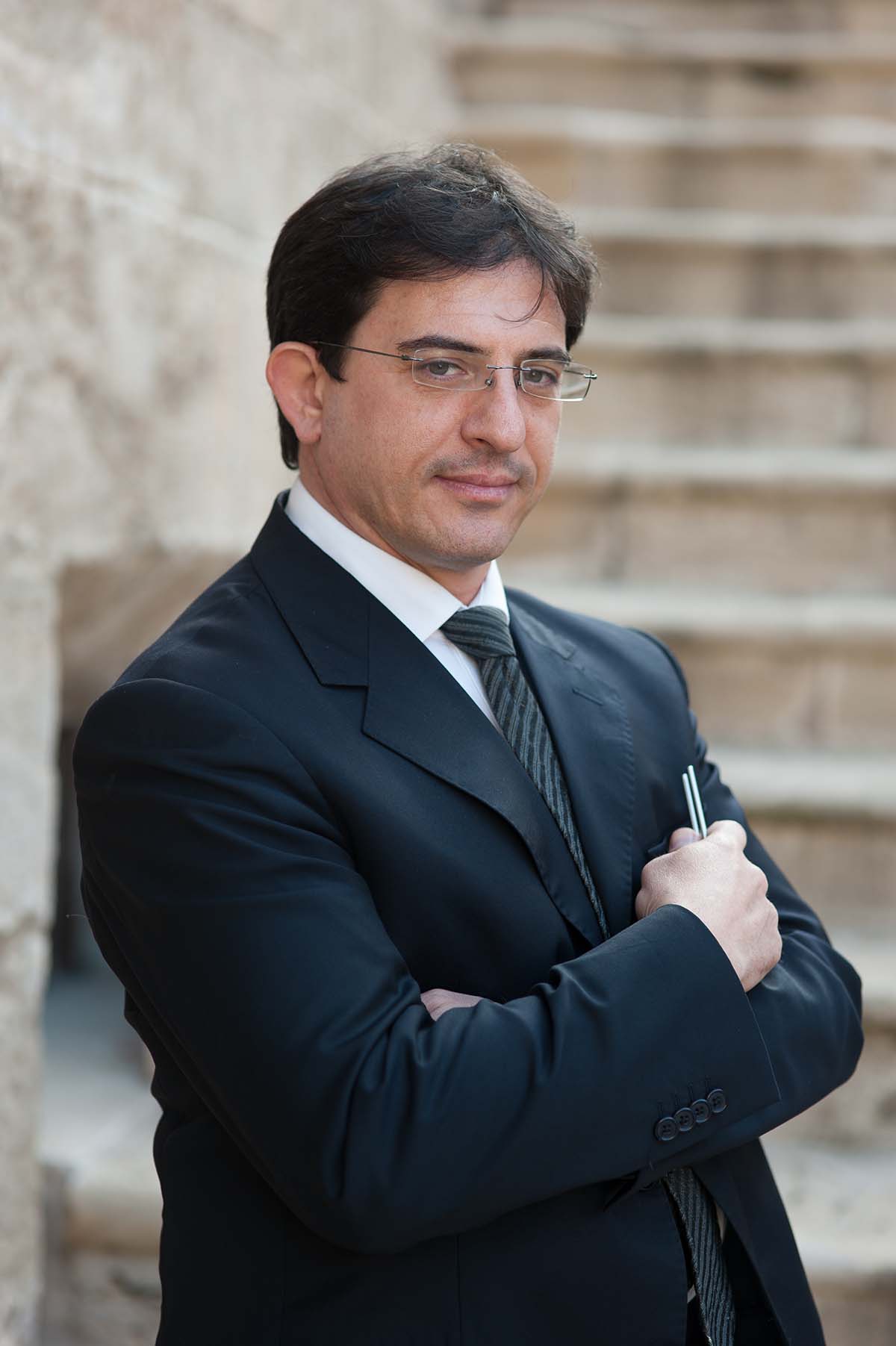 Vincenzo Marino, Italy – Member of the Jury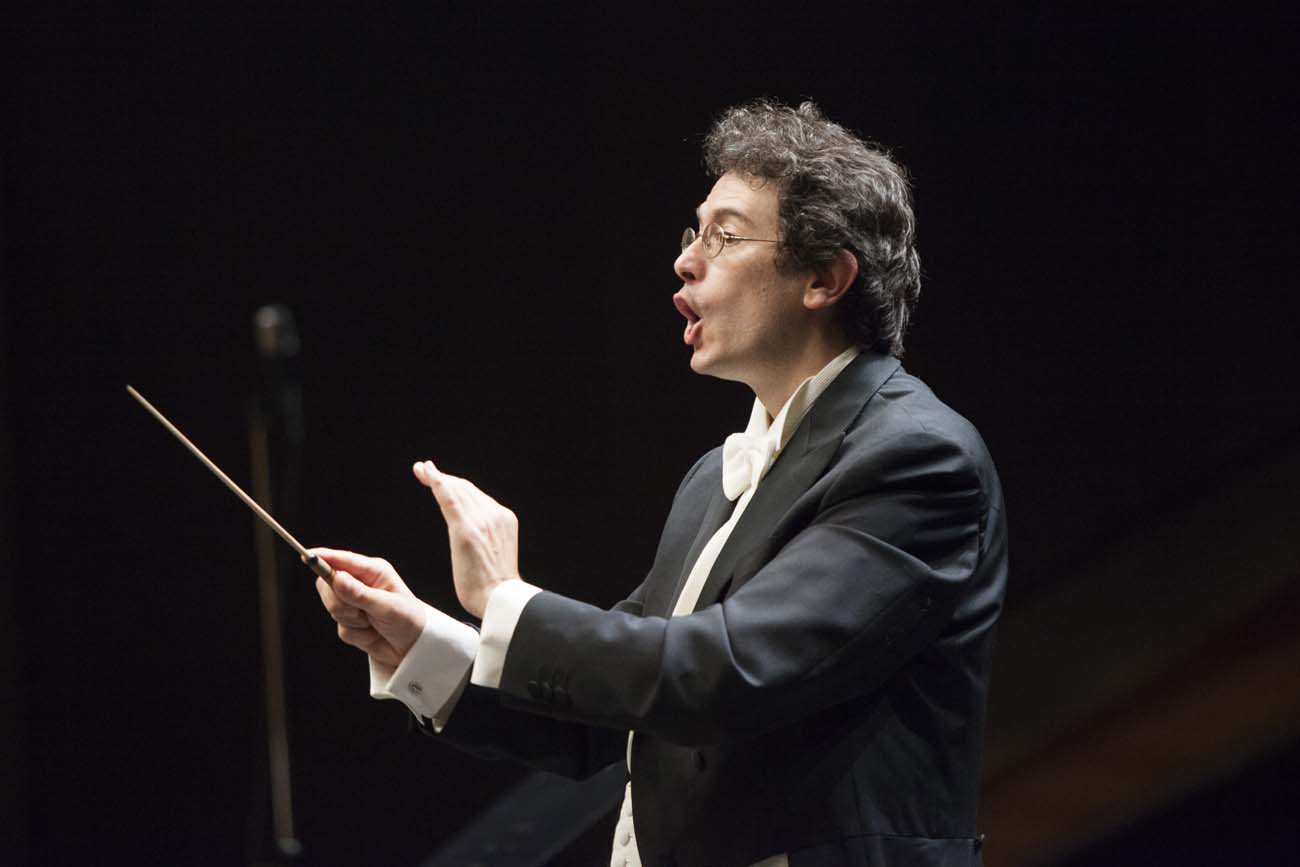 Sebastiano Rolli, Italy – Member of the Jury

Born in 1975, Sebastiano Rolli began his musical career at a very young age with his father, who is a choir director. After studying chamber music and composition at the Conservatories of Parma and Milan, he devoted himself to an in-depth study of Verdi's musical dramaturgy in its stylistic aspects regarding performance practice under the guidance of teachers of the caliber of Marcello Conati and Pierluigi Petrobelli. Among his numerous publications, two critical studies on: 'Giuseppe Verdi. I maestri del melodramma' and 'Giuseppe Di Stefano. I suoi personaggi' for 'Azzali Editori'. He has written numerous articles about the subject of romantic opera performance practice. He is regularly invited by international musical institutions and conservatories to hold master classes on the interpretation of Italian opera. He has also taught music interpretation and vocal diction for singers at the 'Mythos' courses of the 'Fondazione Arturo Toscanini' and 'Fondazione Teatro Alla Scala' in Milan. He teaches music theory at the 'G. Rossini' Conservatory in Pesaro. In the last years DVDs of Donizetti's and Bellini's operas conducted by him in modern premiere on critical editions have been published: Maria di Rudenz, Torquato Tasso, Rosmonda d'Inghilterra by Gaetano Donizetti (for Bongiovanni and Dynamic); La straniera by Vincenzo Bellini (Bongiovanni). It was his in-depth study of the language of 19th-century Italian melodrama that led him to embark on a career as a conductor, conducting major Italian and international orchestras in the opera and symphonic repertoire. In recent years he has collaborated with many theatres conducting Verdi operas such as: Il Trovatore, La Traviata, Rigoletto, Aida, Attila, Nabucco, Messa da requiem, I quattro pezzi sacri, Macbeth, Un ballo in maschera, Falstaff by Verdi (some of them released on Cd). In the last few years his collaboration with the Teatro del Maggio Musicale Fiorentino has been very intense: La traviata in several seasons, Rosmonda d'Inghilterra, La sonnambula and a tour in Muscat in Oman with L'italiana in Algeri and Il barbiere di Siviglia. With Teatro Regio di Parma he has realized at Festival Verdi: Falstaff for Verdi's bicentenary 2013 in collaboration with Teatro alla Scala di Milano and La traviata in collaboration with Teatro Comunale di Bologna (in co-production with Teatro lirico di Bolzano); in Opera Festival Lucia di Lammermoor, Roberto Devereux and Un ballo in maschera; Petite Messe Solemnelle by Rossini and Messa da requiem by Giuseppe Verdi for the seventh and tenth anniversary of the death of Romano Gandolfi.
Krista Audere (1989) graduated from Riga Dom choir school (Latvia) in 2009, where she gained qualifications as a choir master and choral singer. She then attained a bachelor's degree in choral conducting at Jāzeps Vītols Latvian Academy of Music (2013) while enriching her musical experience at the University of Music and Performing Arts Stuttgart. In 2013, Krista started a Master exchange program in choral conducting at the Conservatorium van Amsterdam where she later obtained the master's diploma and graduated Cum Laude in the June of 2016. In the years 2008-2014 Krista co-founded and conducted The Latvian University mixed choir Dziesmuvara. Alongside this position she undertook the duties of the second conductor of the VEF Culture Palace female choir Dzintars (2010-2013). Krista Audere is not only a conductor, she is also a singer. She has been a member of the youth choir 'Kamēr…' (2005-2008) and has also performed with various vocal ensembles. These successes resulted in a regular collaboration with the prestigious Latvian Radio Choir starting the year 2011. Since 2013, Krista has been a member of the Tenso European Chamber Choir, new singers project Meesters&Gezellen, and as a singer has also collaborated with Cappella Amsterdam. As for now, Krista is the conductor of the VU-Kamerkoor, The Student Choir of Wageningen (WSKOV), Kamerkoor Venus and works as a repetitor and guest conductor with several choirs and vocal ensembles in the Netherlands. Besides amateur choirs, she regularly collaborates as a repetitor and conductor with professional choirs in the Netherlands- The Netherlands Radio Choir (Groot Omroepkoor), Nederlands Kamerkoor and Cappella Amsterdam.  In 2019 she became a Winner and Special prize winner of the 1st Romano Gandolfi International Competition for Choral Conductors in Parma, Italy, 2019.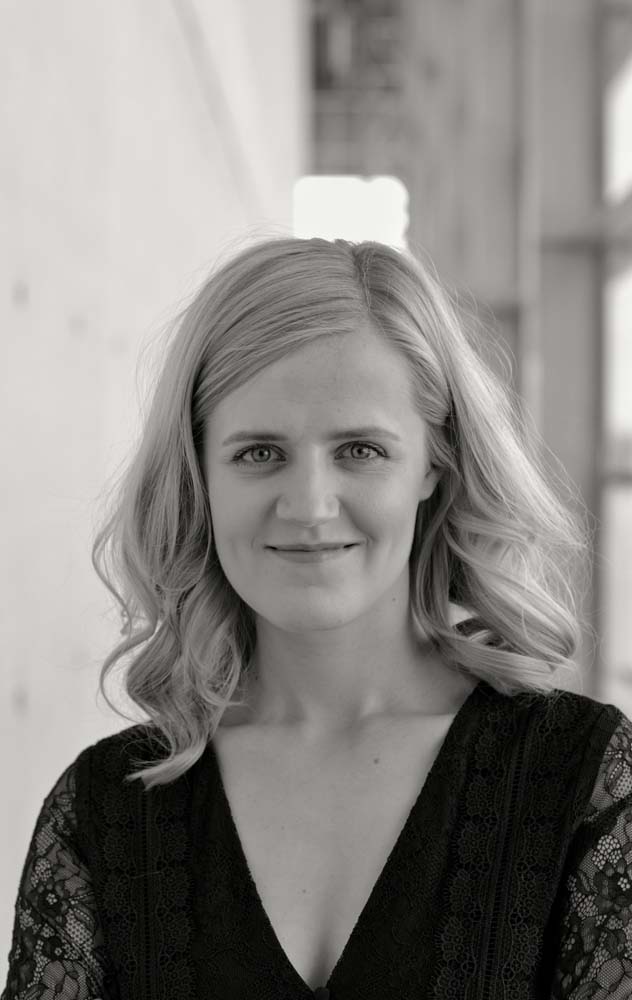 Krista Audere, Lettonia – Member of the Jury